Batata Channel
I made up a channel for lazy Couch-Potatoes that never leave their couch. Everything is brought to them.
* In Hebrew batata = sweet potato, but in slang, it's the same as Couch-Potato.

The clip includes:
Logo reveal, 3 idents, promo, 2 kinds of supers (lower thirds) and a production frame.
*** This branding won and was broadcasted at the IMF International Motion Festival 2012 ***
THE CHALLENGE
Designing a channel especially for lazy bums, men (and women) who are stuck In front of the TV all day. Their perspective is mainly everything that's on and around the couch. This is a comedy channel, and it contains foul language and is not meant for kids.
The channel's viewers usually stay at home stuck to a couch. With the use of machines, junk-food, robotics etc. We will demonstrate the the laziness and use the machines and elements from the logo in the whole package.
Logo Evolution
Made out of simple shapes,
the final version uses only
rounded rectangles shapes.
In translation the logo
says: "CouchPotato"
and the byline says:
"Not Moving From The Couch".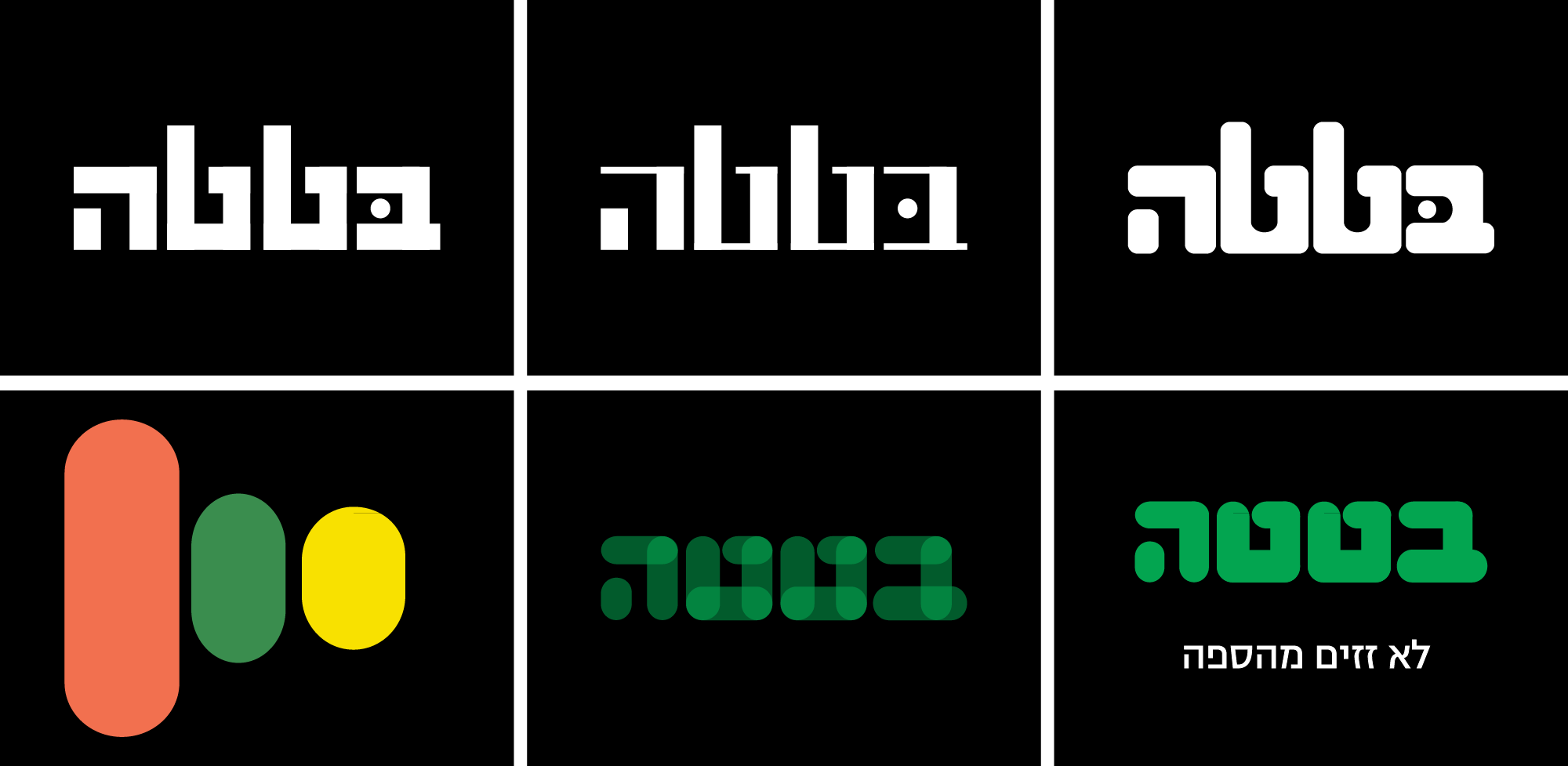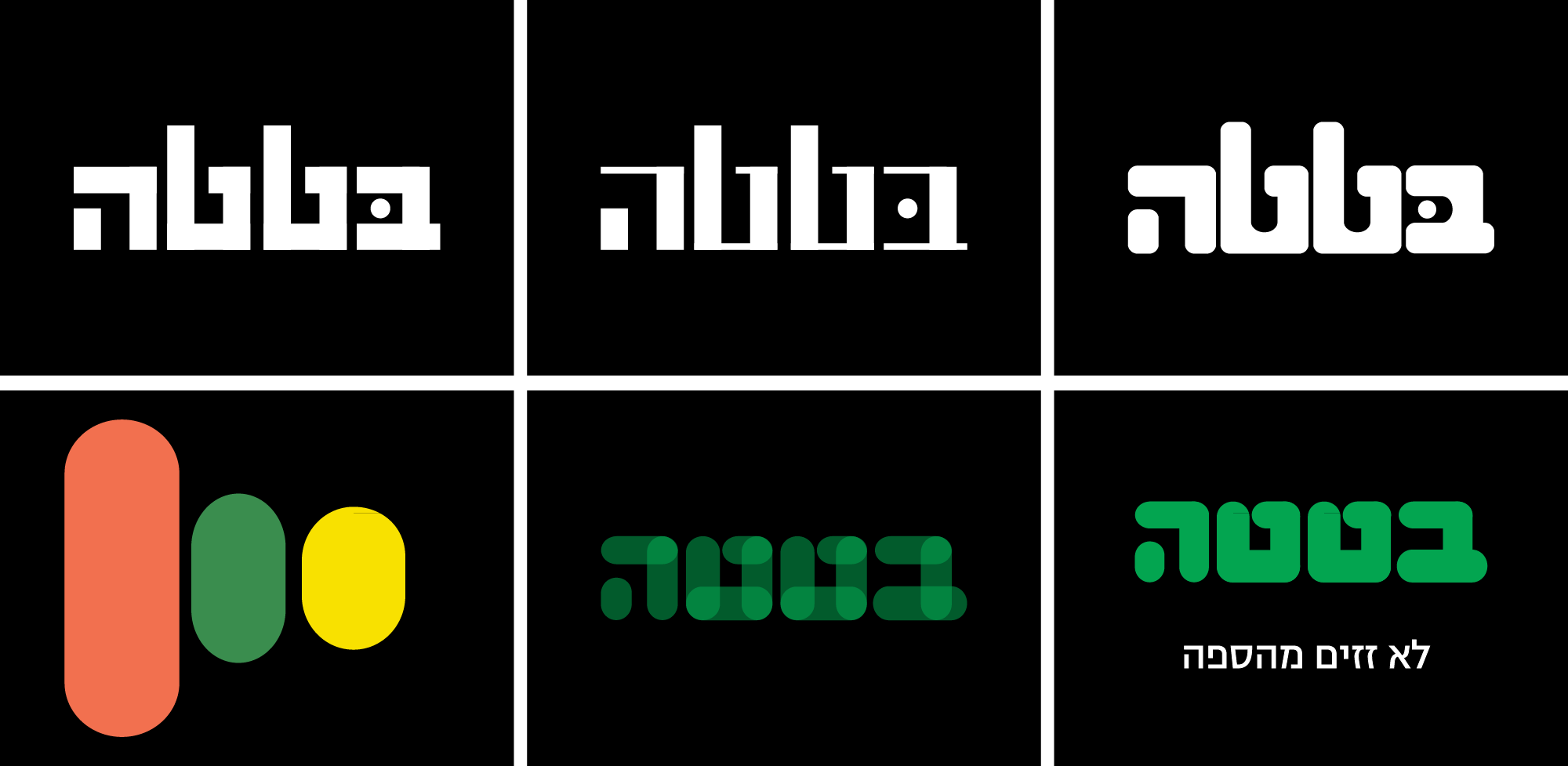 * The logo is made of "fat" rounded Rectangles. these shapes are repeated throughout the package's different parts.